HANC Newsletter | December 2022
HANC offices are located at the Fred Hutchinson Cancer Center campus in Seattle, WA.
We acknowledge the Coast Salish peoples of this land, the land which touches the shared waters of all tribes and bands within the Duwamish, Puyallup, Suquamish, Tulalip and Muckleshoot nations.
Commemorating World AIDS Day
World AIDS Day is observed on December 1 every year since 1988. World AIDS Day theme this year is "Putting Ourselves to the Test: Achieving Equity to End HIV" to encourage people to unite globally to eliminate the disparities and inequalities that create barriers to HIV testing, prevention, and access to HIV care.
Message of Gratitude from Dr. Anthony Fauci on World AIDS Day
As part of World AIDS Day, Dr. Fauci would like to thank community members that work with the Division of AIDS (DAIDS) funded networks and programs for their time and effort.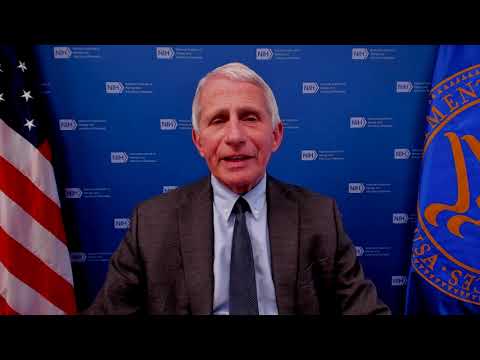 Red Ribbon Registry Message from Dr. Carl Dieffenbach
Dr. Carl Dieffenbach, Director of the Division of AIDS (DAIDS) describes the Red Ribbon Registry which is a database of people who are interested in participating in research studies that seek to find new ways to prevent and treat HIV. Dr. Dieffenbach highlights how volunteers can join the registry at
HelpEndHIV.org
.
Funding for the registry is made possible through grant support from the National Institutes of Health (NIH).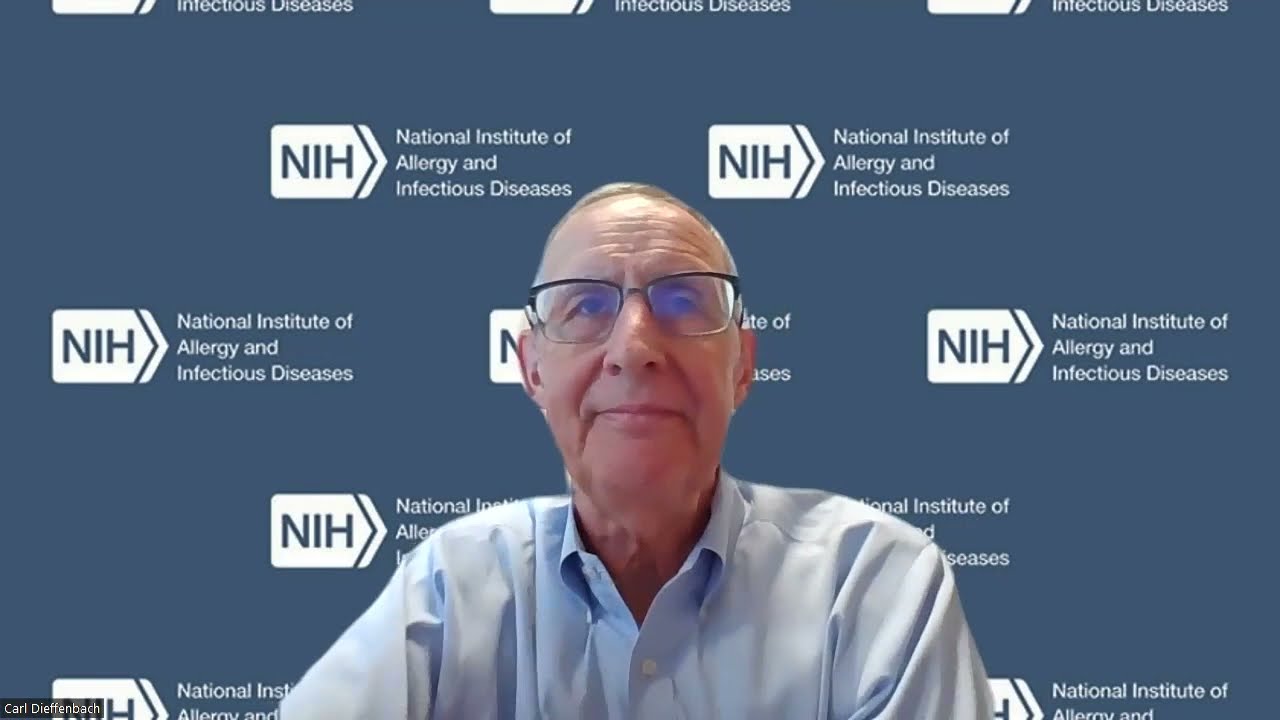 HANC Staff Announcements
On behalf of HANC we would like to wish Milan Vu all the best as she enters this next phase of her career. We are going to miss Milan and all her many talents. Milan, thank you for doing your part to support the science and operations of the HIV/AIDS Clinical Trials Networks. Working with you and learning from you has been an honor and a joy. On behalf of our global collaborators, thank you for doing your part in making this world a better and healthier place.
There can be no greater gift than that of giving one's time and energy to help others without expecting anything in return.
-Nelson Mandela
ACTG LEADERSHIP CONFERENCE
The ACTG held its annual Leadership Conferenceon November 14th and 15th this year at the Luskin Center at UCLA. More than 50 ACTG leaders from across the globe converged to discuss and strategize about the network's research agenda. It was an important opportunity to ensure the work we are doing remains impactful. As the worst of the COVID-19 pandemic recedes, it's important to gather in person when possible to work on solutions to important problems.
The Leadership Summit also featured the presentation of two important awards. Beatriz Grinsztejn, M.D., P.h.D. was presented with the James Hakim International Investigator Award, which honors his memory by recognizing ACTG members who exemplify his wisdom, dignity, diplomacy, and integrity. Honorees of this award have made outstanding contributions to the mentorship and career advancement of junior HIV/AIDS researchers in international, resource-limited settings and demonstrated the ability to promote diplomacy with a voice of wisdom, knowledge, quiet authority, and strong sense of partnership in international research and collaborations.
Sara Gianella Weibel, M.D., M.Sc., A.C.L.S. was presented the Charles van der Horst Humanitarian Award, which honors his memory by recognizing ACTG members who exemplify the ideals that informed his life as an unwavering social justice advocate who dedicated his career to promoting universal access to HIV research, treatment, and care, regardless of setting, wealth, or privilege. Awardees have demonstrated a strong commitment to social justice and the provision of compassionate healthcare for all people living with HIV and promoted universal access to HIV research and/or treatment and care with a focus on underserved communities and/or international resource limited settings.
Please join the ACTG in congratulating both of these well-deserving awardees!
RAMP
The HVTN Research and Mentorship Program (RAMP) provides structured mentorship and project funding for African American/Black, Hispanic/Latinx, Native American/American Indian, Native Hawaiian, Asian and Pacific Islander medical students. Applications for the 2023-2024 cohort are open, and are due January 2, 2023, at 5pm PST. For more information about the program or requirements visit the RAMP information page
here
.
Dr. Wallace chats with Harold Phillips, Director of the White House Office of National AIDS Policy for the Intersections series.
Intersections
Intersections is a new video series which launched early October 2022, and is comprised of one-on-one interviews where we explore the intersections of science and daily life. Featuring significant figures in science, business, politics, sports, the arts, activism, news media, and technology. Hosted by Dr. Stephaun Wallace, External Relations Director of both the CoVPN and HVTN. Learn more about this new series
here
.
SAVE THE DATE
The 2023 IMPAACT Annual Meeting will take place the week of 23 October 2023 in Washington, D.C., USA. Subscribe to
our newsletter
to receive updates and registration information as it becomes available.
SOCIAL BEHAVIORAL SCIENTIFIC CORE SPOTLIGHT SERIES
The next Social Behavioral Scientific Core SpotLight Series presentation titled, "Adherence in Clinical Trials Part II – Concepts, Challenges, & Support," will take place via Zoom on 01 December 2022 at 10:00 a.m. EST.
Click here
for more information.
Behavioral and Social Sciences
Greg Davis, HANC Project Manager
The Financial Disclosure Working Group is meeting with Convey Global Disclosure System representatives on December 6 to demo
Convey
. HANC is considering switching to Convey for the annual solicitation due to upcoming changes to Drupal.
The Behavioral Science Consultative Group will meet for a working lunch at CROI 2023 in Seattle, WA. The BSCG is also starting to consider dates for their annual F2F meeting. On the November call, the group began discussing a project that it will work on through Q1 2023.
The November call for the Youth Prevention Research Working Group has been cancelled as it falls on Thanksgiving Day. The group will reconvene in January 2023 to finish the adolescent research guidance document the group started in Q3 2022.
Volunteers from the COVID-19 CAB Coalition (CCC) continue to develop the draft outline for a manuscript the group is working on. The next call will take place in mid-December. The group plans to assign sections for members to draft. The CCC hopes to finish the manuscript in early Q1 2023.
Community Partners
Russell Campbell, HANC Director
Community Partners members are currently applying for membership to serve on the Community Research Advisors Group (CRAG). The CRAG is an international community-driven advisory body that works to ensure the meaningful representation and engagement of affected communities in the Tuberculosis Trials Consortium (TBTC), a TB research network funded by the U.S. CDC.). Stay tuned for updates.
Cross-Network Coordination
Milan Vu, HANC Project Manager
The Cross-Network Protocol Deviation Working Group (PDWG) continues to refine the cross-network reporting guide for major and critical protocol deviations in network studies. Revisions aim to clarify the definitions for major and critical protocol deviations and will help sites interpret and classify protocol deviations appropriately.
The Cross-Network Site Coordinators Working Group (SCWG) discussed development of a template business continuity plan to help sites prepare for potential disruptions from future pandemics, natural disasters, or geopolitical conflicts. The group also discussed mentorship needs for new study coordinators and opportunities to connect with other coordinators who have experience engaging with more than one network.
The Cross-Network Data Management Center Working Group (DMCWG) discussed replacement vendors for survey software, exploration of new platforms for electronic data capture, and study updates from A5418.
Laboratory Coordination
Tyler Brown, HANC Project Manager
The Lab Technologists SOP Working Group met in November to continue updating the ACTG/IMPAACT Protocol Participation and Laboratory Processing Chart Preparation Procedures. This new version (v.5.0) will be announced and published at
hanc.info
in December.
The Lab Focus Group (LFG) held a meeting in November to discuss Primary Network Laboratory (PNL) assignments, network-laboratory affiliations and make updates to the PNL List – access the new PNL Assignments List
here
.
The Laboratory Technologists Committee (LTC) met in November to discuss guidelines for shipping protocol specimens in frozen shipments, changes to protocol LT assignments and the LTC Workload Tracking Spreadsheet.
The Legacy Project
Brian Minalga, Pedro Goicochea, Tasia Baldwin; HANC Community Engagement Officers
December 1
: This year's World AIDS Day theme is "Putting Ourselves to the Test: Achieving Equity to End HIV." The Legacy Project joins the global effort to end the HIV epidemic and encourages people to unite globally to eliminate the disparities and inequities that create barriers to HIV testing, prevention, and access to HIV care.
The World AIDS Day edition of the Be the Generation newsletter is also available! For the latest in HIV prevention research, including updates from the HIV Prevention Trials Network, HIV Vaccine Trials Network, and Office of HIV/AIDS Network Coordination, check it out at the bottom of our homepage,
bethegeneration.org
.
On Episode 10 of the H=H, the H is for Human podcast will be talking about research and the contribution of thousands of research volunteers that have made possible to find new approaches to treat and prevent and reduce the impact of HIV in the population.
December 13-15:
Legacy staff will participate in the Evidence2Practice (E2P) program at Florida A&M's College of Pharmacy in Tallahassee, Florida, utilizing the HPR module as part of the training of pharmacy students.
Pediatric HIV/AIDS Cohort Study (PHACS) Early Career Investigator Awards 2022
Intent to submit deadline is December 1, 2022 at 5pm EST. Proposal submissions deadline is January 9, 2023 at 5pm EST.
PHACS plans to award two Early Career Investigators who are interested in maternal/child, adolescent, or young adult HIV research. At least one of the awards will specifically support a Diversity Early Career Investigator. To view eligibility requirements, key dates, and application format requirements, please refer to the
PHACS Early Career Investigator Awards 2022 Call for Applications
on the PHACS website. Learn more about previously funded Early Career Investigator Award recipients
here
. Please send your intent to submit and proposals to
PHACS@hsph.harvard.edu
and contact
PHACS@hsph.harvard.edu
with any questions or for further information.
Draft proposal deadline is December 2, 2022. Full application package deadline is January 20, 2023.
The HPTN Scholars Program seeks to provide scholar recipients with the knowledge, skills and connections to further their careers as independent investigators in the HIV prevention research field. The HPTN Scholars Program now includes two components: a domestic (U.S.) program and an international program. Both programs seek to increase opportunities for scientists from groups under-represented in HIV prevention research. In the domestic program, successful applicants will be investigators who have received their terminal degree (MD, PhD, etc.). For the international program, current MD, PhD, and MBChB students may apply, along with individuals having already graduated with their terminal degree. In both programs, applicants should desire to work with a mentor scientist in the Network to complete a research project based upon an existing HPTN research study. Scholars are provided funding to cover a portion of their time and expenses (typically 10-30%), including travel and research materials/supplies. Successful applicants will be funded for 18 months, subject to certain restrictions.
Applications are now open for the 2023-2024 program year
.
Application deadline is January 2, 2023 at 5pm PST.
The Research and Mentorship Program (RAMP) provides structured mentorship and project funding for African American/Black, Hispanic/Latinx, Native American/American Indian/Alaska Native, Native Hawaiian, Asian and Pacific Islander medical students. Medical students with deferred action for childhood arrivals (DACA) are also eligible for the program. Each year, the HVTN accepts up to 9 RAMP scholars who are funded to travel to an HVTN clinical research site to conduct a project under the mentorship of an investigator; including up to 7 short-term project awards and up to 2 long-term project awards. Applications for the 2023-2024 cycle are now open. For more information about the program or requirements visit the
RAMP information page
.
Application deadline is January 18, 2023 at 8am PST.
The Center for AIDS Prevention Studies in collaboration with the UCSF-Bay Area Center for AIDS Research (CFAR) is now accepting applications for the Visiting Professor Program. This program is designed to assist investigators interested in conducting HIV-related research that has implications for U.S. racial and ethnic minority communities to strengthen the investigators' programs of research and obtain NIH funding. Scientists in the program have access to the expertise of a team of mentors who are successful at conducting NIH-funded research that impacts HIV-related health disparities in racial and ethnic minority communities. The program seminars aim to help Visiting Professors succeed in navigating research careers and writing NIH grants.
Program participants take part in the six-week summer program at UCSF for three consecutive summers, with mentoring and distance learning year-round. An in-person program will be hosted in San Francisco from Monday, June 12 through Thursday, July 20, 2023. Participants are appointed and paid as Visiting Professors in the UCSF Department of Medicine during the summer program, and also receive $20,000 to support a pilot study to facilitate the completion of an R-level grant application. The first summer is particularly productive since each Visiting Professor prepares both a detailed plan for implementing their $20,000 pilot study and a full NIH grant proposal.
The program offers two tracks to participants, funded by the National Institute on Drug Abuse (NIDA) and the National Institute of Allergy and Infectious Diseases (NIAID). For more information about the program, visit
https://prevention.ucsf.edu/vp
HVTN Sub-Saharan African Regional Meeting
(Johannesburg, South Africa)
2023 HVTN Full Group Meeting
(Washington DC, USA)
HPTN Annual Meeting
(Washington DC, USA)
Annual ACTG Network Meeting
(Washington DC, USA)