HANC Newsletter | January 2023
HANC offices are located at the Fred Hutchinson Cancer Center campus in Seattle, WA. We acknowledge the Coast Salish peoples of this land, the land which touches the shared waters of all tribes and bands within the Duwamish, Puyallup, Suquamish, Tulalip and Muckleshoot nations.
HANC Deputy Director Announcement
We are pleased to announce the promotion of Brian Minalga to Deputy Director of the Office of HIV/AIDS Network Coordination (HANC)!
Brian joined HANC in 2016. For the past several years, Brian's duties have significantly expanded, including leading and implementing new initiatives across the NIH—both within and beyond the Networks. Brian's demonstrated ability for program management, commitment to building collaborative relationships, dedication to community, and evaluation skills are all attributes that make Brian uniquely qualified.
Please join us in congratulating HANC's new Deputy Director, Brian Minalga!
Recruitment Open: HANC Project Manager Position
HANC is looking for a Project Manager to join our team! View more details about this position and apply on the
Fred Hutch Careers page
.
Save the Date: 2023 ACTG Network Meeting
The ACTG is pleased to announce that the 2023 ACTG Network Meeting will be a hybrid meeting (both in-person attendance and through webinars for virtual participation), taking place Monday, June 12 to Thursday, June 15, 2023 at the Omni Shoreham Hotel, Washington, D.C. The meeting is open to all ACTG members and the public.
Embracing Change in the New Year
The HPTN will soon be getting a new look. Since its inception in 1999, the HPTN brand has evolved twice, with the current logo in place since 2016. After nearly seven years, we're introducing an updated brand identity, which includes a refreshed logo, colors, and typeface.
Changes to our brand and visual identity coincide with the evolution of our scientific agenda and the potential inclusion of new focus areas. A significant part of an organization's brand is to encapsulate its vision, mission, and values through visual and written communication. Refreshing a brand represents a renewal of energy and engagement with these qualities based on how audiences see, talk about, and experience the organization.
Logo:
Refreshing the HPTN logo is a commitment to embracing adaptability and inspiring new horizons in HIV prevention research. Our communications team has worked closely with network stakeholders to visually capture the spirit of innovation, community engagement, and scientific progress of the network while leveraging recognizable brand equity. We are excited to reveal the next evolution of this logo in February 2023.
Website:
Along with visual updates, the HPTN website will undergo structural changes to enhance user experience and navigation. Updates to the website are expected to roll out in phases as we work to provide relevant, detailed, and up-to-date information to your desktop or mobile device. You can expect these changes to occur over the next few months.
Communication Materials:
As part of the upgrade, additional changes will include new slide decks, fact sheets, digital templates, and communication tools. A detailed brand guide and media library will accompany these materials to ensure they are easy to find and used effectively.
Intersections
Intersections is a new video series which launched early October 2022, and is comprised of one-on-one interviews where we explore the intersections of science and daily life. Featuring significant figures in science, business, politics, sports, the arts, activism, news media, and technology. Hosted by Dr. Stephaun Wallace, External Relations Director of both the CoVPN and HVTN. Learn more about this new series
here
.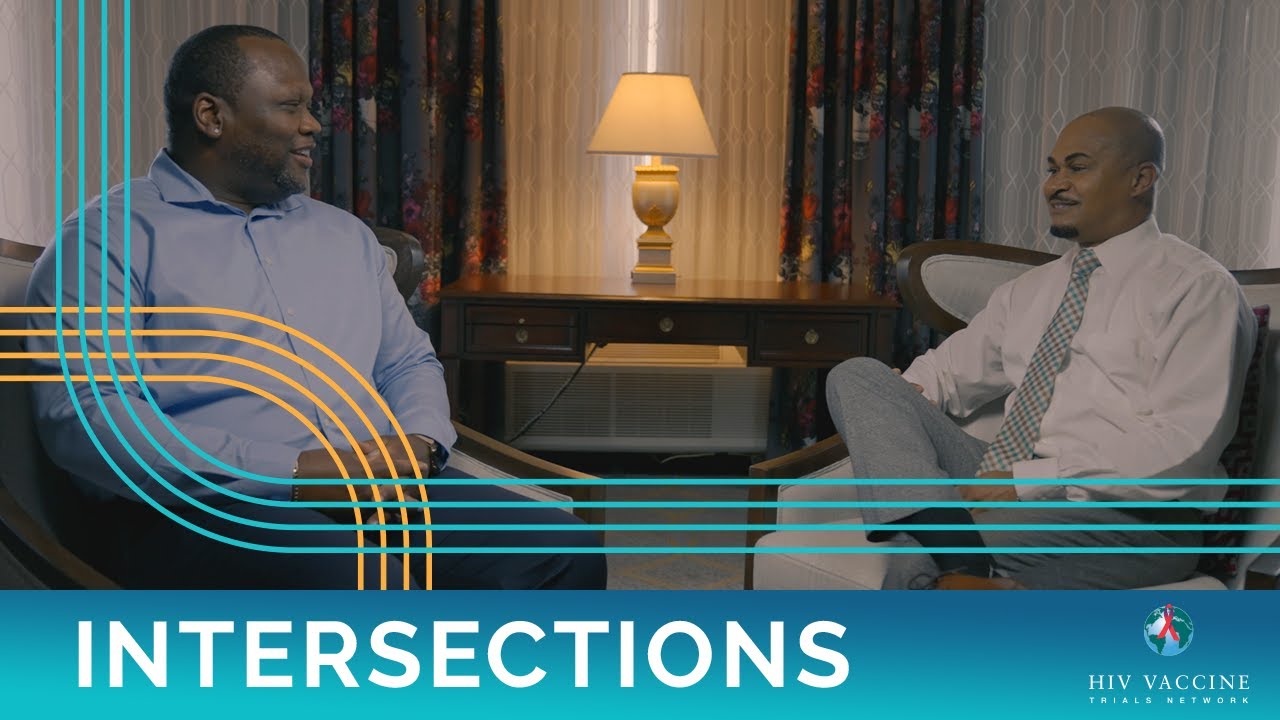 IMPAACT Social Behavioral Scientific Core at the 2022 International SBCC Summit
Clinical Research Quality Manager and SBSC Member Jen Libous, MS, CCRP, presented on behalf of the IMPAACT Social Behavioral Scientific Core at the
International Social and Behavior Change Communication Summit
in Marrakech, Morocco. The summit focuses on the strategic use of communication to inspire social and behavioral change to improve lives around the world.
Read more
.
IMPAACT AT IAS 2023 and International Workshop on HIV & Pediatrics
The 12th International AIDS Society Conference on HIV Science (IAS 2023) will be held in Brisbane, Australia, and virtually from 23-26 July 2023. Visit the
IAS website
for more information. The deadline for general abstract submissions is fast approaching:
Tuesday, 17 January 2023 by 5 p.m. EST for IMPAACT review (impaact.pubscoord@fstrf.org)

Tuesday, 31 January 2023 by 23:59 Central European Time (CET)/5:59 p.m. EST for submissions to IAS.
In addition, the 15th International Workshop on HIV & Pediatrics will take place in a hybrid format ahead of IAS 2023 from 21-22 July 2023 in Brisbane, Australia. Visit the
workshop website
for more information. The deadline for general abstract submissions was recently announced, with key deadlines as follows:
Friday, 14 April 2023 by 5 p.m. EDT for IMPAACT review (impaact.pubscoord@fstrf.org)

Friday, 28 April 2023 by 23:59 Australian Eastern Standard Time (AEST)/9:59 a.m. EDT for submissions to the Workshop
Save the Date: 2023 IMPAACT Annual Meeting
The 2023 IMPAACT Annual Meeting will take place the week of 23 October 2023 in Washington, D.C., USA. Subscribe to
our newsletter
to receive updates and registration information as it becomes available.
Behavioral and Social Sciences
Greg Davis, HANC Project Manager
Behavioral Science Consultative Group: The Behavioral Science Group (BSCG) is organizing a planning session in February for its 2023 face-to-face (F2F) meeting. The BSCG is considering two different dates for the F2F meeting in Spring 2023.
Financial Disclosure Working Group: The Financial Disclosure Working Group (FDWG) met with a representative from Convey Global Disclosure System to demo Convey. HANC and the FDWG are considering switching to Convey for the annual solicitation. More information will be available later.
Community Partners
Russell Campbell, HANC Director
In an effort to educate the broader community about the TB research portfolios of the ACTG, HVTN and IMPAACT Networks, Community Partners is working with global CAB representatives of each of the networks to plan a webinar highlighting the TB research happening across the networks. This webinar will be for global community members and others interested in this topic to increase their understanding around TB research happening across the networks. Please stay tuned for more information on this topic.
Cross-Network Coordination
The Cross-Network Protocol Deviation Working Group (PDWG) continues to refine the cross-network reporting guide for major and critical protocol deviations in network studies. Revisions aim to clarify the definitions for major and critical protocol deviations and will help sites interpret and classify protocol deviations appropriately.
Laboratory Coordination
Tyler Brown, HANC Laboratory Project Manager
In December, the Lab Technologists Committee (LTC) welcomed six new members - Benson Ouma, Manley Msiska, Marlene Petrie, Riley James, Zachary Snyder and Faithful Chingombe Makita - who were elected to the committee and will serve as members December 1, 2022 - November 30, 2024. Welcome Benson, Manley, Marlene, Riley, Zachary and Faithful!
The Lab Technologists SOP Working Group in December finalized and published a new version (v.5.0) of the
ACTG/IMPAACT Protocol Participation and Laboratory Processing Chart Preparation Procedures -
you can now access this document on
HANC Public Website
. The group re-convened in December to begin revising the
Processing of Dried Blood Spots Standard Operating Procedure
- a new version is expected to be published this spring.
In December, the Lab Focus Group (LFG) finalized and published a new version of the Primary Network Laboratory (PNL) Assignments List – access the new PNL Assignments List
here
.
The Legacy Project
Brian Minalga, Pedro Goicochea, Tasia Baldwin; HANC Community Engagement Officers
1/18-1/20:
Legacy staff will participate in the Evidence2Practice (E2P) program at Xavier University of Louisiana College of Pharmacy in New Orleans, Louisiana, utilizing the HPR module as part of the training of pharmacy students.
1/26:
Legacy's Brian Minalga will debut their new analysis of transgender inclusion in HIV clinical trials from the 1990s to the present during a webinar hosted by AVAC's The Choice Agenda. Register for the webinar here.
2/1:
The Women's HIV Research Collaborative (WHRC) thanks and congratulates Dázon Dixon Diallo for completing her first two-year term as WHRC Co-Chair! Dázon has been confirmed for one additional two-year term, putting the WHRC in great hands through 2025. Dázon leads the WHRC with Dr. Typhanye Dyer, who has completed her first year as WHRC Co-Chair.
2/7:
The Legacy Project observes National Black HIV/AIDS Awareness Day (NBHAAD). The Centers for Disease Control and Prevention has an awareness kit available for download.
Pediatric HIV/AIDS Cohort Study (PHACS) Early Career Investigator Awards
Proposal submissions deadline is January 9, 2023 at 5pm EST.
PHACS plans to award two Early Career Investigators who are interested in maternal/child, adolescent, or young adult HIV research. At least one of the awards will specifically support a Diversity Early Career Investigator. To view eligibility requirements, key dates, and application format requirements, please refer to the
PHACS Early Career Investigator Awards Call for Applications
on the PHACS website. Learn more about previously funded Early Career Investigator Award recipients
here
. Please send your intent to submit and proposals to
PHACS@hsph.harvard.edu
and contact
PHACS@hsph.harvard.edu
with any questions or for further information.
Full application package deadline is January 20, 2023.
The HPTN Scholars Program seeks to provide scholar recipients with the knowledge, skills and connections to further their careers as independent investigators in the HIV prevention research field. The HPTN Scholars Program now includes two components: a domestic (U.S.) program and an international program. Both programs seek to increase opportunities for scientists from groups under-represented in HIV prevention research. In the domestic program, successful applicants will be investigators who have received their terminal degree (MD, PhD, etc.). For the international program, current MD, PhD, and MBChB students may apply, along with individuals having already graduated with their terminal degree. In both programs, applicants should desire to work with a mentor scientist in the Network to complete a research project based upon an existing HPTN research study. Scholars are provided funding to cover a portion of their time and expenses (typically 10-30%), including travel and research materials/supplies. Successful applicants will be funded for 18 months, subject to certain restrictions.
Applications are now open for the 2023-2024 program year
.
Application deadline is January 18, 2023 at 8am PST.
The Center for AIDS Prevention Studies in collaboration with the UCSF-Bay Area Center for AIDS Research (CFAR) is now accepting applications for the Visiting Professor Program. This program is designed to assist investigators interested in conducting HIV-related research that has implications for U.S. racial and ethnic minority communities to strengthen the investigators' programs of research and obtain NIH funding. Scientists in the program have access to the expertise of a team of mentors who are successful at conducting NIH-funded research that impacts HIV-related health disparities in racial and ethnic minority communities. The program seminars aim to help Visiting Professors succeed in navigating research careers and writing NIH grants.
Program participants take part in the six-week summer program at UCSF for three consecutive summers, with mentoring and distance learning year-round. An in-person program will be hosted in San Francisco from Monday, June 12 through Thursday, July 20, 2023. Participants are appointed and paid as Visiting Professors in the UCSF Department of Medicine during the summer program, and also receive $20,000 to support a pilot study to facilitate the completion of an R-level grant application. The first summer is particularly productive since each Visiting Professor prepares both a detailed plan for implementing their $20,000 pilot study and a full NIH grant proposal.
The program offers two tracks to participants, funded by the National Institute on Drug Abuse (NIDA) and the National Institute of Allergy and Infectious Diseases (NIAID). For more information about the program, visit
https://prevention.ucsf.edu/vp
HVTN Sub-Saharan African Regional Meeting
(Johannesburg, South Africa)
2023 HVTN Full Group Meeting
(Washington DC, USA)
HPTN Annual Meeting
(Washington DC, USA)
Annual ACTG Network Meeting
(Washington DC, USA)
International AIDS Society Conference on HIV Science (IAS) 2023
(Brisbane, Australia)
Annual IMPAACT Network Meeting
(Washington DC, USA)