HANC Newsletter | February 2023
The Office of HIV/AIDS Network Coordination (HANC) is located at the Fred Hutchinson Cancer Center in Seattle, WA. We acknowledge the Coast Salish peoples of this land, the land which touches the shared waters of all tribes and bands within the Duwamish, Puyallup, Suquamish, Tulalip and Muckleshoot nations.
HANC is Recruiting Two New Staff Members
Cross-Network Project Manager:
Visit the
Fred Hutch Careers page
to see details about this Project Manager position and apply.
Project Coordinator, Legacy Project:
View details about this Project Coordinator position and apply on the
Fred Hutch Careers page
.
Announcing H=H Podcast Episode 11
This episode of The H is for Human Podcast features Dr. Stephaun Wallace, Director of External Relations at the HIV Vaccine Trials Network (HVTN), who shares with us what the HVTN's recent Data Safety Monitoring Board (DSMB) recommendations mean for HIV vaccine research and the future of HIV prevention. Listen
here
.
Feb. 7: National Black HIV/AIDS Awareness Day
This February 7th, join HANC in recognizing National Black HIV/AIDS Awareness Day. You can get involved by:
Sharing information aimed at reducing HIV stigma and promoting HIV

testing

,

prevention

, and

treatment

for Black/African American people.

Raising awareness on social media with the #NBHAAD hashtag and sharing resources from the Centers for Disease Control and Prevention

digital awareness kit

.

Joining

Live with Leadership: A Conversation Commemorating National Black HIV/AIDS Awareness Day

on Tuesday, February 7 from 2:30–3:00 pm (ET). Register

here

.
ACTG at CROI 2023
The ACTG is excited to announce that it will make 29 presentations at this year's Conference on Retroviruses and Opportunistic Infections (CROI). ACTG members will attend and present on topics including COVID-19; HIV cure, pathogenesis, treatment and long-term complications; tuberculosis; and contraception. This year's robust presence includes five oral sessions! Please follow the ACTG's social media channels to learn more about specific presentations and other on-site activities.
HPTN in 2022: Our Year in Review Video
Last year produced exciting HIV prevention accomplishments, moving us one step closer to eliminating HIV as a global public health issue. Click the image below to access a video highlighting HPTN activities in 2022.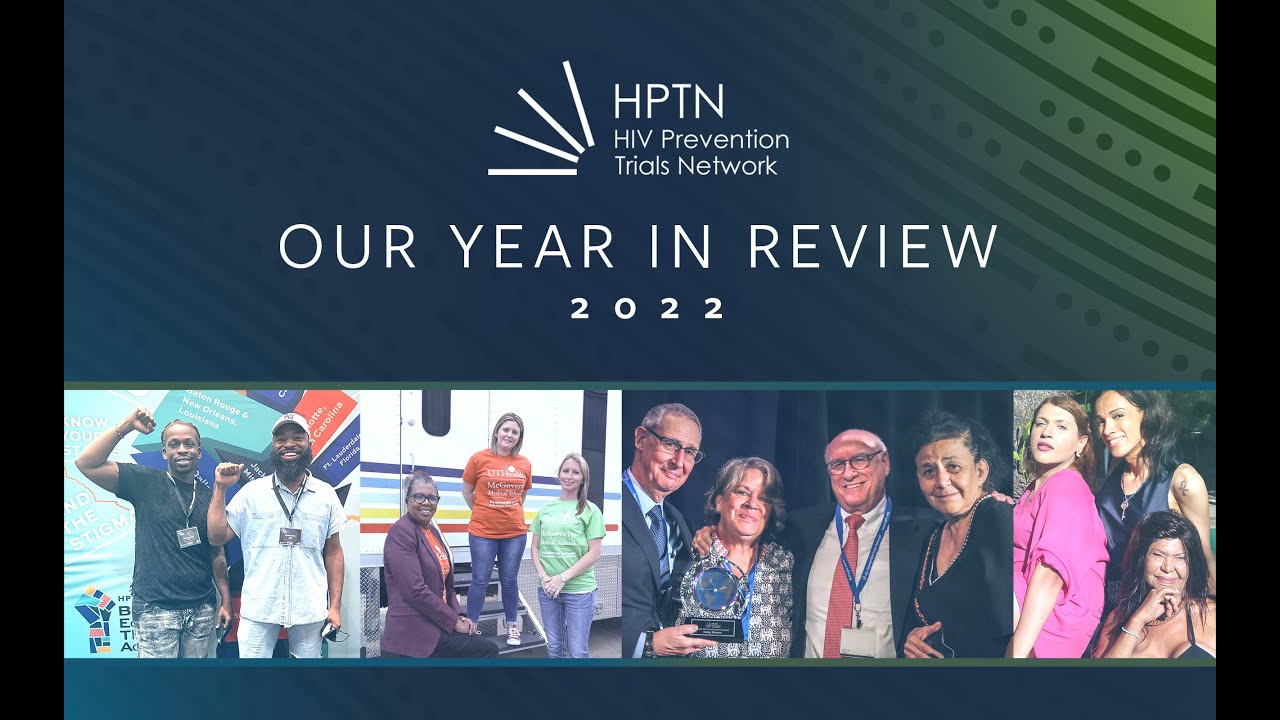 HPTN at CROI 2023
HPTN researchers will present 11 abstracts (four orals; seven posters) covering HPTN 071, HPTN 083, HPTN 084, HPTN 084-01, and the HPTN Modelling Centre at CROI 2023, February 19-22.
Mosaico Study Discontinued
The Mosaico study
– also known as HPX3002/HVTN706 – is a Phase 3 study conducted by the HIV Vaccine Trials Network (HVTN), based at Fred Hutchinson Cancer Center in Seattle, with a consortium of global partners. The study aimed to test a "mosaic"-based HIV vaccine in multiple countries around the world among cisgender men and transgender people who have sex with cisgender men and/or transgender people. The study was discontinued following a planned, interim review by the study's independent Data and Safety Monitoring Board (DSMB). For more information on the study and the recent HVTN press release, please click
here
.
The HVTN and AVAC co-hosted a global stakeholder webinar on Wednesday, January 25th, 2023, to discuss the outcome and next steps with communities and stakeholders. To listen to the webinar recording, please click
here
.
Intersections
Intersections is a video series which launched early October 2022, and is comprised of one-on-one interviews where we explore the intersections of science and daily life. Intersections features significant figures in science, business, politics, sports, the arts, activism, news media, and technology. Intersections is hosted by Dr. Stephaun Wallace, External Relations Director of both the CoVPN and HVTN. Learn more about this new video series
here
.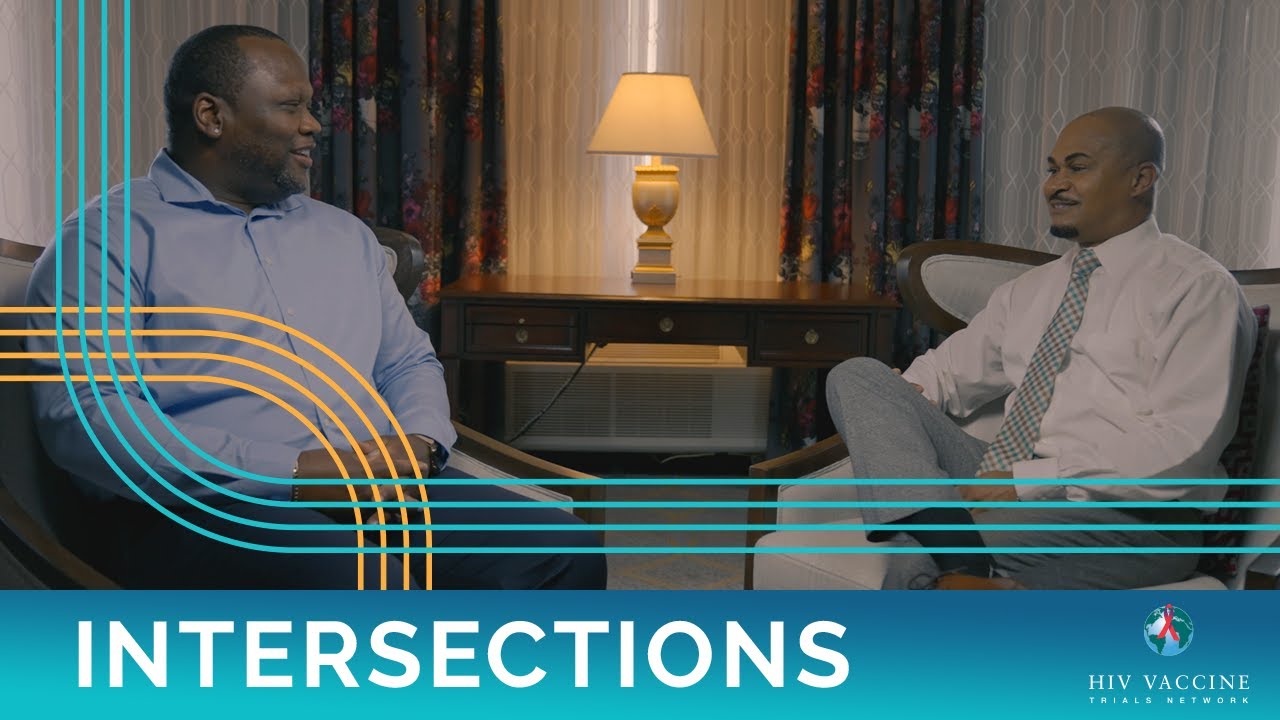 IMPAACT at the International Workshop on HIV & Pediatrics 2023
The 15th International Workshop on HIV & Pediatrics will take place in a hybrid format ahead of IAS 2023 from 21-22 July 2023 in Brisbane, Australia. Visit the
workshop
website for more information. The deadline for general abstract submissions was recently announced, with key deadlines as follows:
Friday, 14 April 2023 by 5 p.m. EDT for IMPAACT review (impaact.pubscoord@fstrf.org)

Friday, 28 April 2023 by 23:59 Australian Eastern Standard Time (AEST)/9:59 a.m. EDT for submissions to the Workshop.
IMPAACT 2009 Closed to Accrual
IMPAACT 2009
, an observational cohort study of PrEP in pregnant adolescents and young women without HIV, recently successfully completed accrual, with 350 pairs enrolled across 7 sites in Malawi, South Africa, Uganda, and Zimbabwe. The study is expected to complete follow-up later this year.
Behavioral and Social Sciences
Greg Davis, HANC Project Manager
Behavioral Science Consultative Group: The Behavioral Science Consultative Group (BSCG) is meeting face-to-face in Seattle, WA on April 7. The BSCG is developing the agenda for the meeting as well as considering inviting a guest speaker.
COVID-19 CAB Coalition: An ad-hoc group from the COVID-19 CAB Coalition is working on a manuscript. The group met at the end of January to review the outline. Volunteers have started drafting the paper and plan to meet again sometime during the first full week of March.
Youth Prevention Research Working Group: HANC leadership and the co-chairs reached the decision that the best course of action was for the YPRWG to formally end due to a decline in participation over the last few years. HANC is happy to revisit facilitating a similar group if the need arises in the future.
Financial Disclosure Working Group: No updates currently, but there may be one before next Thursday if I hear back from Hutch IT soon enough. If so, I will be sure to send you the update.
Community Partners
Russell Campbell, HANC Director
This week we learned of the death of our colleague, Peer Aagaard. Our thoughts are with his husband, family and friends. Peer served on Community Partners representing the INSIGHT Network. We are grateful for his advocacy. It was an honor and a joy to work alongside Peer.
As part of the collaboration between Community Partners (CP) and the Community Research Advisors Group (CRAG), CP member María del Rosario León Rhandomy has been selected to represent CP as a member on the CRAG. The CRAG is an international, community-driven advisory body that works to ensure the meaningful representation and engagement of affected communities in research conducted by the U.S. Centers for Disease Control and Prevention's Tuberculosis Trials Consortium (TBTC). This group of research-literate activists supports a robust, comprehensive and innovative TBTC research agenda that is responsive to community needs as well as scientific priorities.
Cross-Network Coordination
The Cross-Network Protocol Deviation Working Group (PDWG) continues to refine the cross-network reporting guide for major and critical protocol deviations in network studies. Revisions aim to clarify the definitions for major and critical protocol deviations and will help sites interpret and classify protocol deviations appropriately.
In January the DAIDS Office for Policy in Clinical Research Operations (OPCRO) announced that the following policies have been updated:
Human Subjects Protection and Good Clinical Practice Training Requirements (DAIDS-OD-A-POL-00003)
and
Enrolling Children (including Adolescents) in Clinical Research Policy (DAIDS-OPC-A15-POL-00008).
Both policies are available on the following DAIDS Clinical Research Policies webpage
here
.
HANC Leadership
Russell Campbell, HANC Director
Brian Minalga, HANC Deputy Director
2/16:
The HANC leadership team has organized a meeting with DAIDS Director, Dr. Carl Dieffenbach, for the HANC Community-focused working groups to hear from Dr. Diefenbach on the DAIDS/NIAID priorities/goals for the next 5 years and the intersecting priorities of HIV and other infectious diseases. Dr. Dieffenbach will deliver a brief presentation and hold the rest of the time for Q&A. We are asking all working group members to consider questions for Dr. Dieffenbach in advance. Please send your questions to Russell at rcampbel@fredhutch.org.
2/16:
The HANC leadership team will be meeting with Dr. Maureen Goodenow, Director of the NIH Office of AIDS Research (OAR), to discuss collaborative efforts between HANC and OAR.
2/18:
The HANC leadership team will present at the Pre-CROI Community HIV Cure Research Workshop, focusing on HANC's role, offering community members the opportunity to learn more about HANC, and to identify collaborative opportunities between HANC and community members in the HIV cure-related research realm.
Laboratory Coordination
Tyler Brown, HANC Laboratory Project Manager
The Lab Technologists SOP Working Group met in January to continue revising the
Processing of Dried Blood Spots Standard Operating Procedure
- a new version is expected to be published this spring.
The Lab Focus Group met in January to continue developing a new cross-network tracking system for reagent and lab supply shortages.
The CPQA Advisory Board (CPQAAB) met in January to discuss and seek feedback from group members on recent CPQA Program activities. The meeting featured a virtual presentation, by Dr. Gene Morse, highlighting changes to the CPQA Program resulting from the new CPQA Contract. In January, the group welcomed two new members, Raymond Cha, Pharm.D. and Troy Wood, PhD - welcome Raymond and Troy!
The Legacy Project
Brian Minalga, HANC Deputy Director
Tasia Baldwin, HANC Community Engagement Officer
Pedro Goicochea, HANC Community Engagement Officer
1/26:
The slides, recording, and additional resources from the webinar, "Trans Inclusion: Charting HIV Research Into the Future," are now available on
AVAC's website
.
2/7:
The Legacy Project observes National Black HIV/AIDS Awareness Day (NBHAAD). The Centers for Disease Control and Prevention has an
awareness kit
available for download.
2/7:
The Legacy Project is collaborating with the Human Rights Campaign to present the HBCU HPR module to students at Alabama A&M in recognition of NBHAAD.
2/10:
Updates from the HPTN and HVTN are due to Brian Minalga for inclusion in the next Be the Generation newsletter.
2/13:
The DAIDS Cross-Network Transgender & Gender-Diverse Working Group will hold a call to discuss a revised version of the "two-step method" for collecting data on gender identity and sex assigned at birth that Rona Siskind and Brian Minalga have been working on after the release of a
2022 consensus report
by the National Academies of Sciences, Engineering, and Medicine.
3/1:
The latest issue of BTG News will be released on the
Be the Generation website
with the latest community-focused updates from the HPTN, HVTN, and HANC.
Proposal Submission Deadline: 5pm ET on Wednesday, March 1, 2023
Goal: To investigate new scientific questions arising during the course of PHACS studies, as well as previously identified scientific questions, which align with the PHACS scientific agenda but were unable to be funded in the current grant funding.
The following are high priority areas for funding:
Evaluating short and long-term effects of antiretroviral and HIV exposures

Understanding biological mechanisms of antiretroviral therapy and its adverse outcomes

The impact of social and structural determinants of disparities and/or inequities on the health of PHACS participants and their families

Studies that result in actionable findings with the potential for an immediate impact on the community of people living with or affected by HIV
More details on the PHACS ERP Program funding opportunity
here
.
The NIA is recruiting for a Health Scientist Administrator to serve as program director for HIV and Aging research. This individual will coordinate program activities related to HIV research and research training across NIA. The Institute supports a broad portfolio of HIV research spanning basic, behavioral, social, clinical, epidemiologic, and neuroscientific research across the four scientific Divisions at NIA. More details
here
.
The Department of Biostatistics at the Harvard T.H. Chan School of Public Health has an immediate opening in CBAR for a Ph.D.-level Research Associate or Research Scientist statistician to work in the International Maternal Pediatric Adolescent AIDS Clinical Trials Network (IMPAACT) and other infectious diseases projects. Access the full job posting
here
.
HVTN Sub-Saharan African Regional Meeting
(Johannesburg, South Africa)
2023 HVTN Full Group Meeting
(Washington DC, USA)
HPTN Annual Meeting
(Washington DC, USA)
Annual ACTG Network Meeting
(Washington DC, USA)
International AIDS Society Conference on HIV Science (IAS) 2023
(Brisbane, Australia)
Annual IMPAACT Network Meeting
(Washington DC, USA)